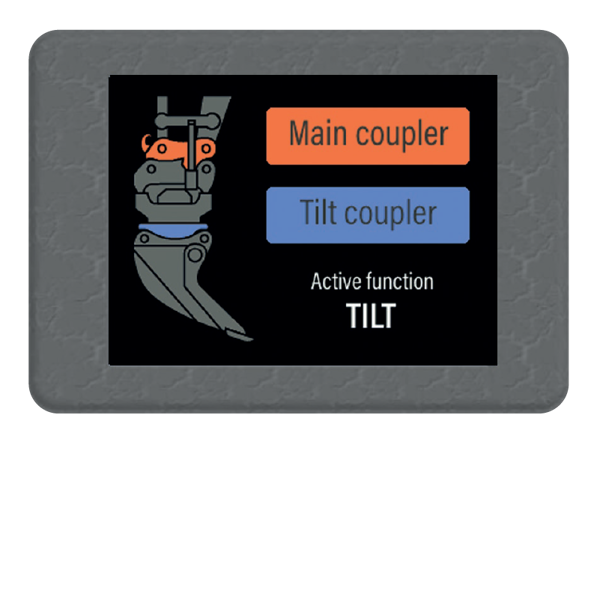 Control system
OilQuick enables you to choose a control system to suit your excavator and other options. Whichever system you choose you can rest assured it will meet both current safety requirements and the coming ISO 13031 standard. Whichever control system you choose, you get OQ Lock Support® - an advanced electronic monitoring system that always confirms that the attachment is correctly coupled.
OQCS-4. Control system for OQTR-E
Our own system with directional valves that enable switching between the tilt function and an extra hydraulic function on the tiltrotator. This system is also used to control the attachment coupler on the tiltrotator. The system is designed for control by double hydraulic functions from the machine. If permitted by the machine, the tilt and rotation functions can be used simultaneously.
DC2. Proportional control system for OQTR-E
Engcon's proportional control system DC2 is suitable for all excavators and can be obtained with wheel or track control, as well as boom swing via the machine's joysticks. Connect your smartphone to DC2 via Bluetooth and shift between different driver profiles or make speed settings.