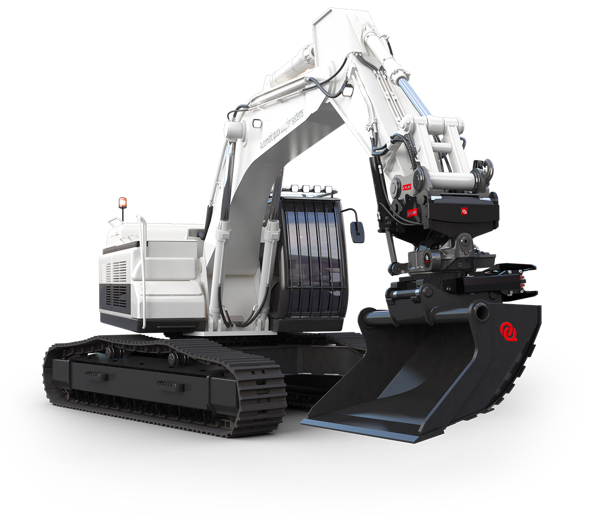 OQ
Automatic quick coupler system for excavators.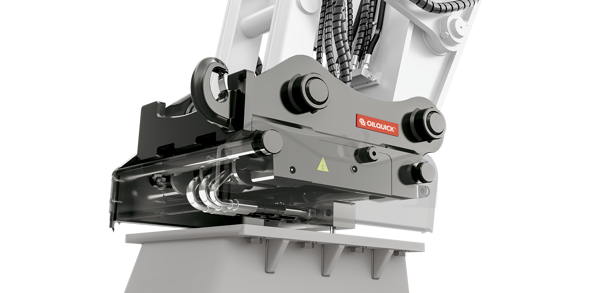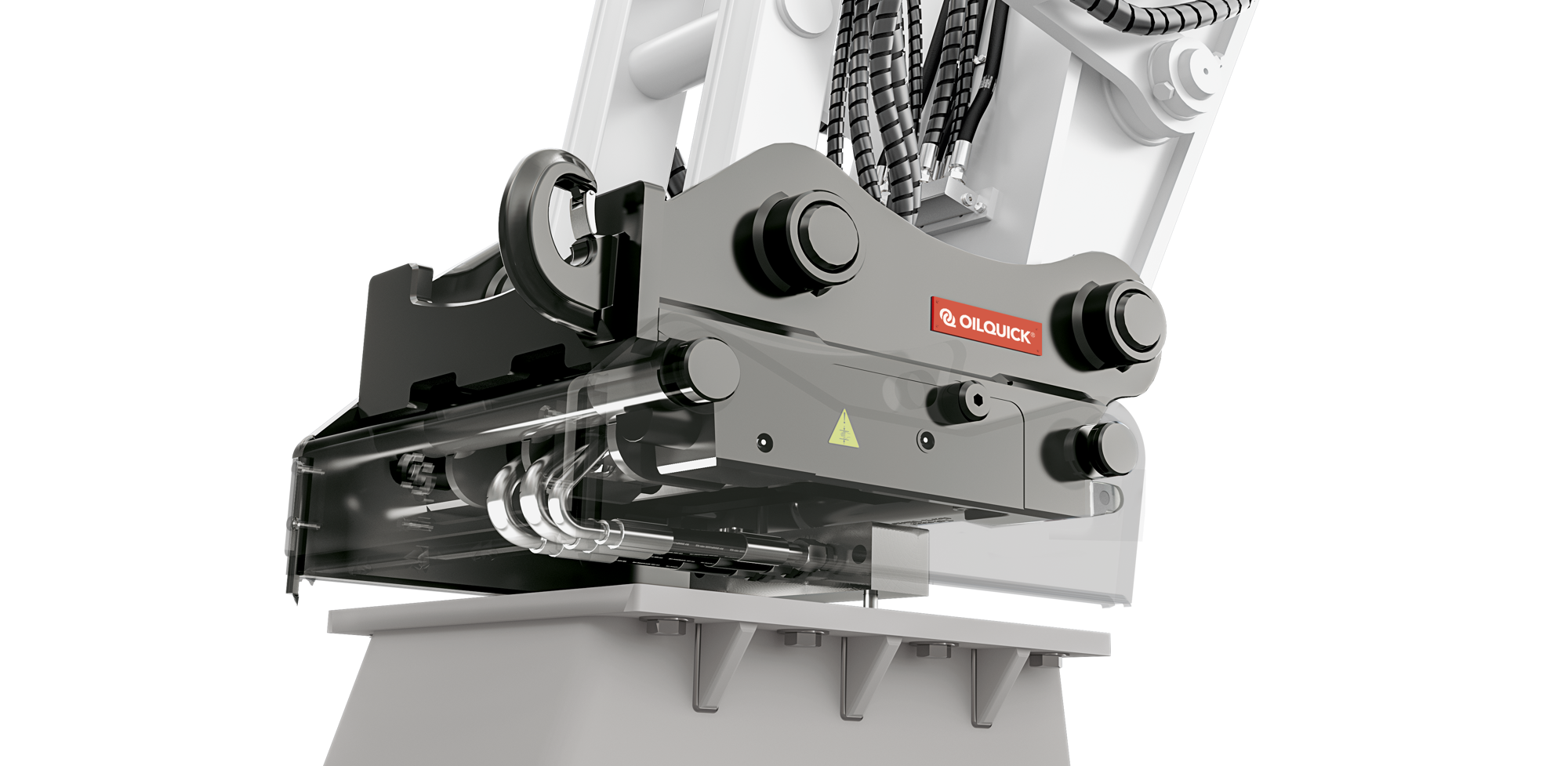 DOUBLE PRESSURE VALVES
-for a secure connection even if the hose breaks.
READING
-for automatic tool recognition (optional)
H-CYLINDER WITH QUICK COUPLINGS
Connect hydraulic circuits with a cylinder movement and lock the quick-change mechanism.
ROBUST QUICK COUPLER
- made of high-grade steel and with a good fit.
DURABLE ATTACHMENT ADAPTER
- this ensures connection with no play for minimum wear and long service life.
Coupler function
The OilQuick quick coupler locks the quick coupler to the attachment bracket, at the same time connecting the hydraulic hose couplings. All of this is done in one motion.
Adapters for all attachments
Small excavator or heavy equipment? Hydraulic, electric or mechanical attachment? No two machines are alike, but the OilQuick-system always works. And the result: You work more comfortable, faster and safer. No matter the equipment you will always find the correct adapter in our range.
Mechanical adapter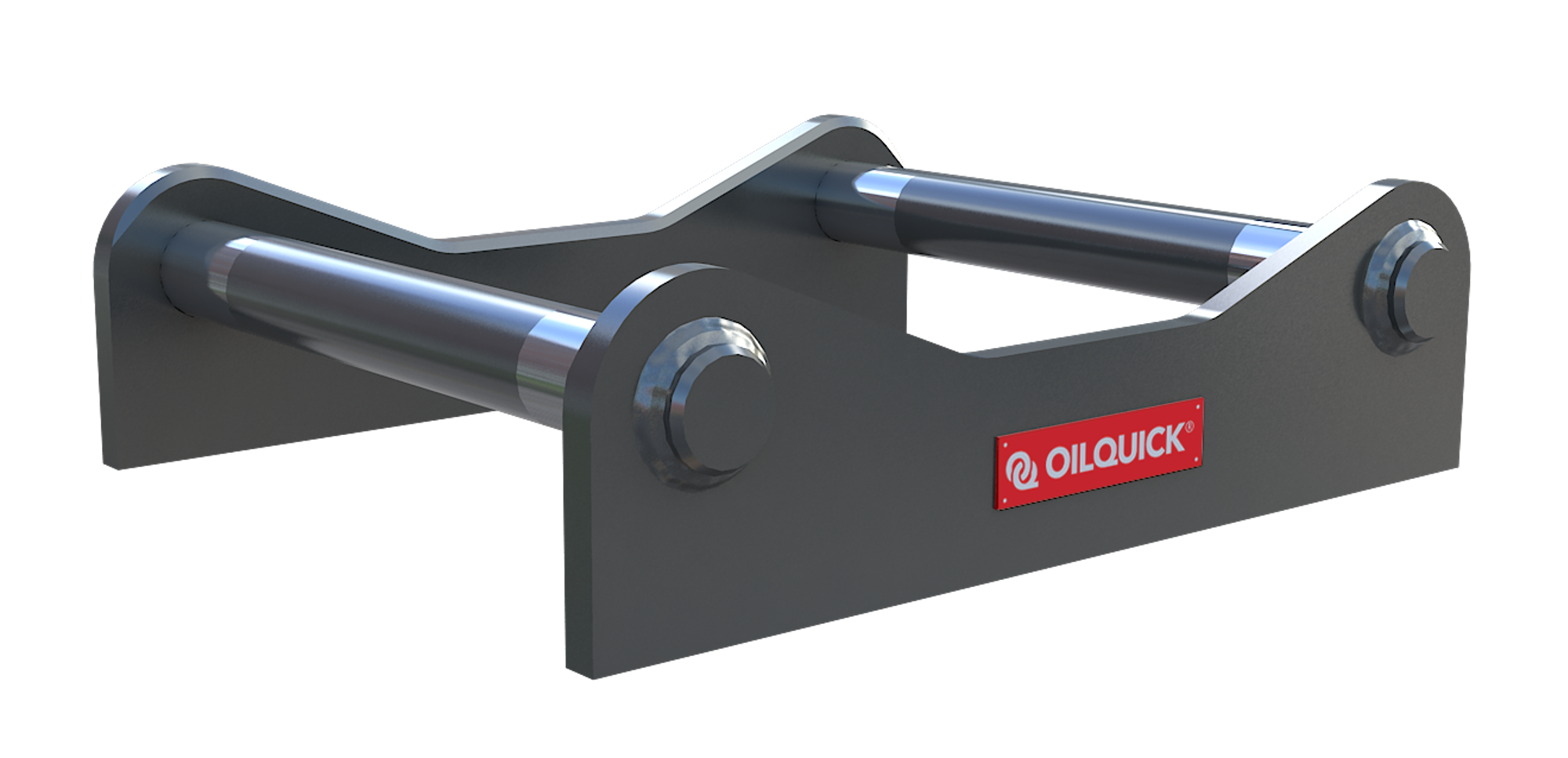 Hydraulic adapter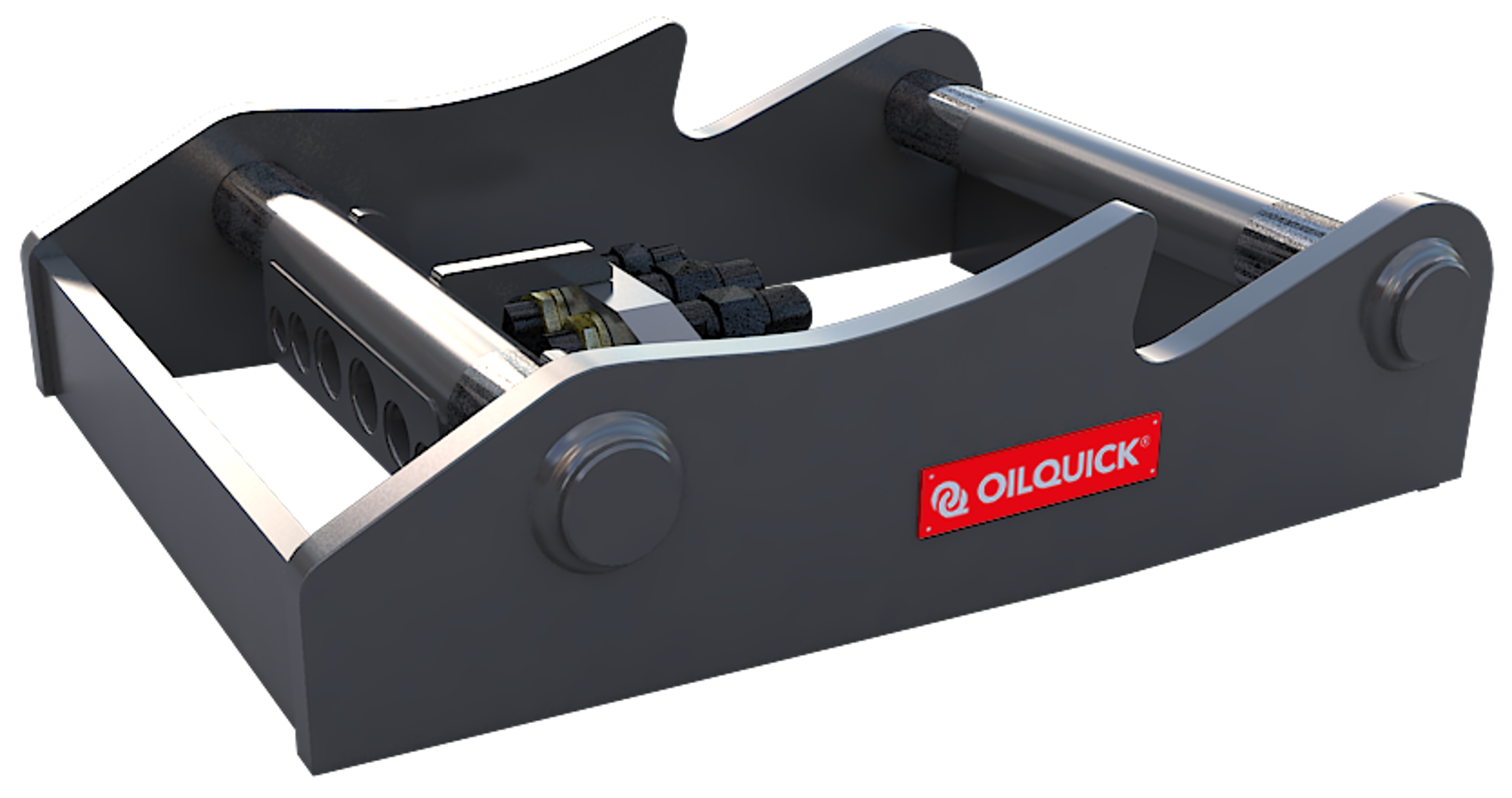 Bolted breaker adapter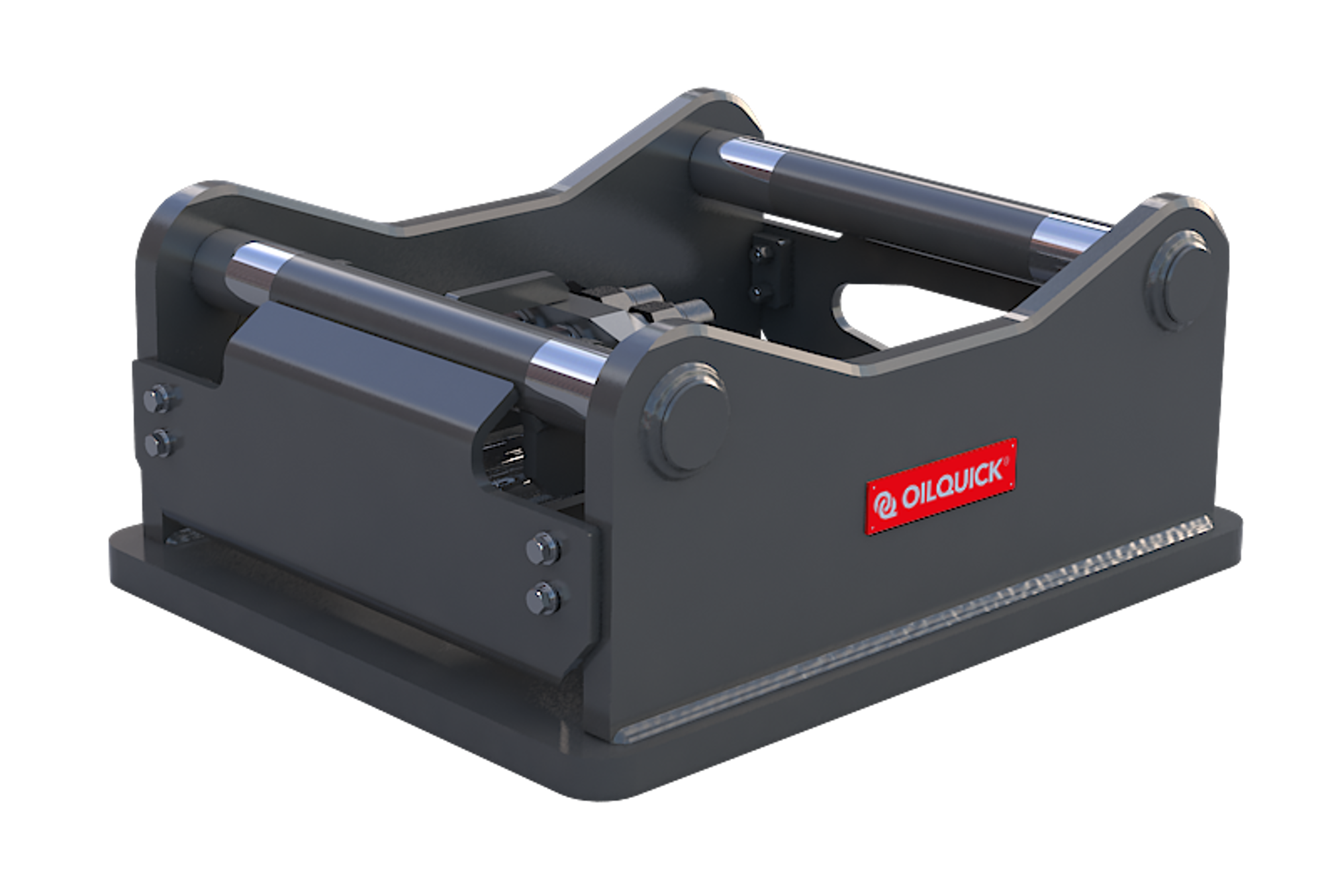 Hydraulic swivel adapter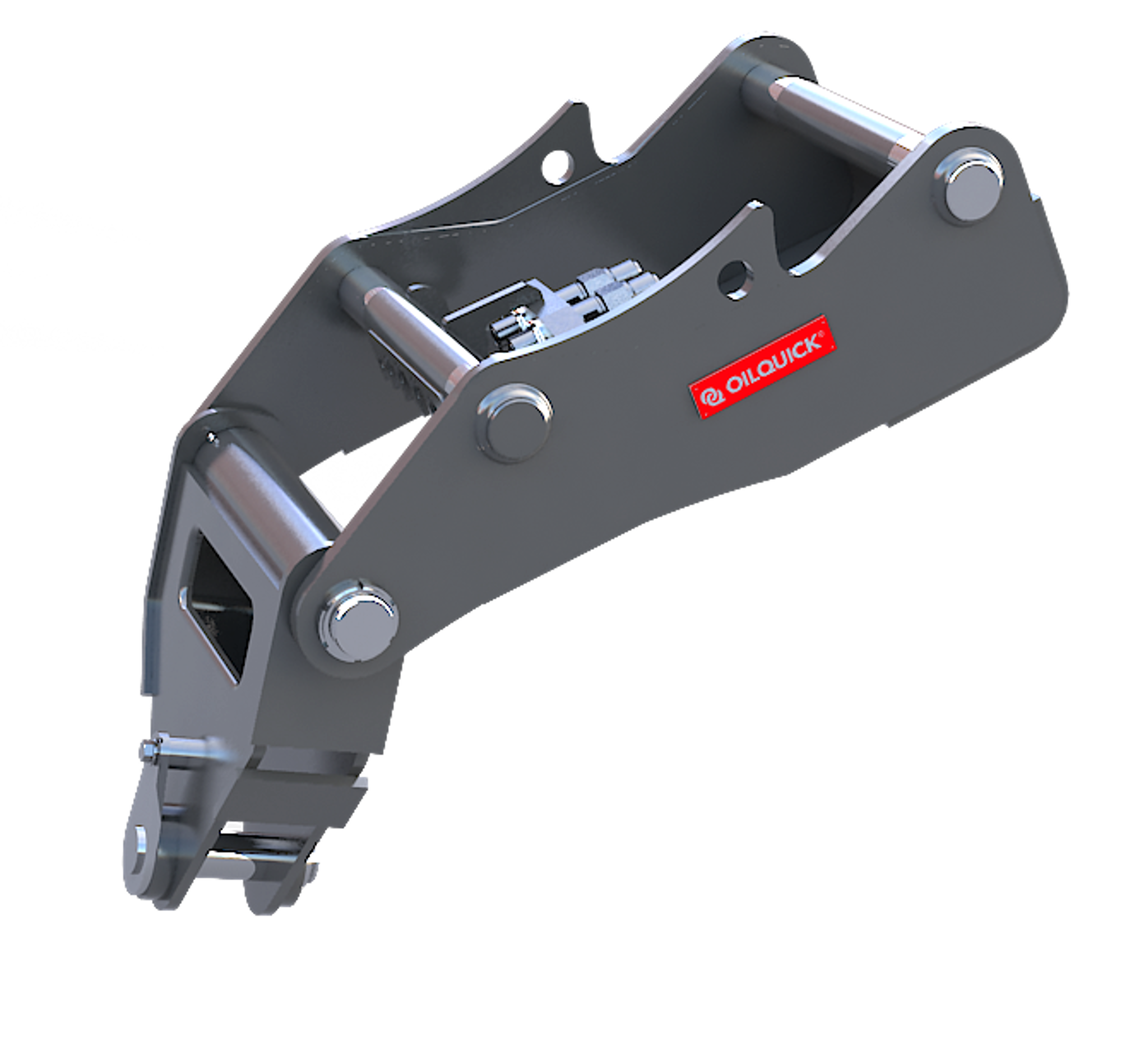 Supplements & options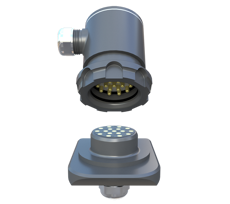 17 pin electrical connector
The increased demands on electrical bushings in connection with proportionally controlled control systems for tiltrotators, machine control systems and other electrical functions have meant that two 10-pole electrical connections must in many cases be used. Our new V90-17 with as many as 17 poles can handle all this with just one electrical contact. The electrical plug can be retrofitted to older OQ brackets and tool parts.
Lubrication connector
A connector developed to handle lubrication of attachments in the best possible way.
The unique aspect of the connector is that it has an integrated return for the grease, so that when you disconnect a tiltrotator and connect a bucket, the grease goes back to the return so that the overflow valve is not activated. An option for all sizes of coupler.
Previous
Next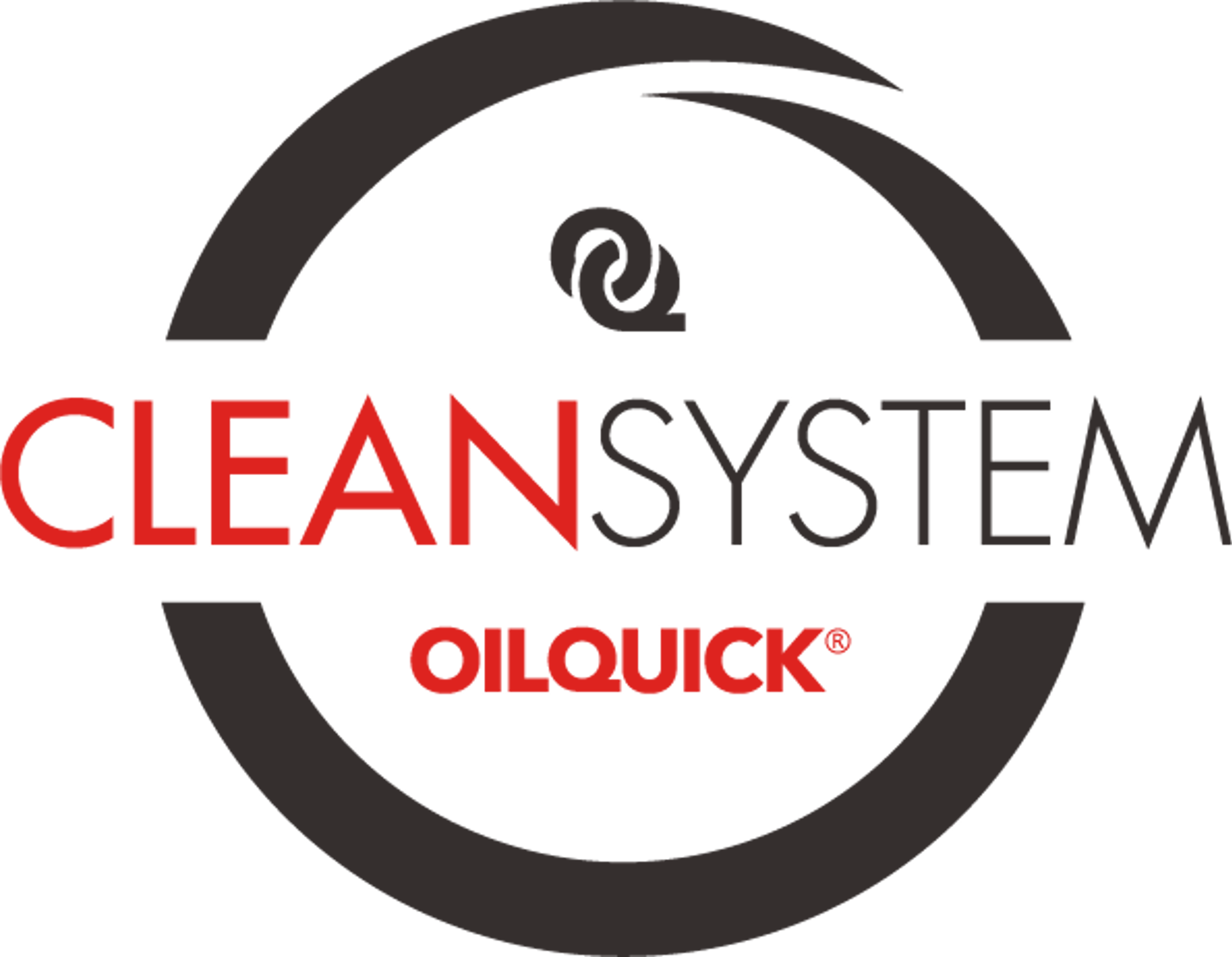 What does becoming a
Clean System partner mean?
First off: Joining Clean System does not leave you with a choice between the various system providers. As a Clean System partner, you are still completely free to put together your brand portfolio as you wish.
Clean System is an interest group of OilQuick retail partners with a particularly high standard of safety, reliability and sustainability.
Read more about it here