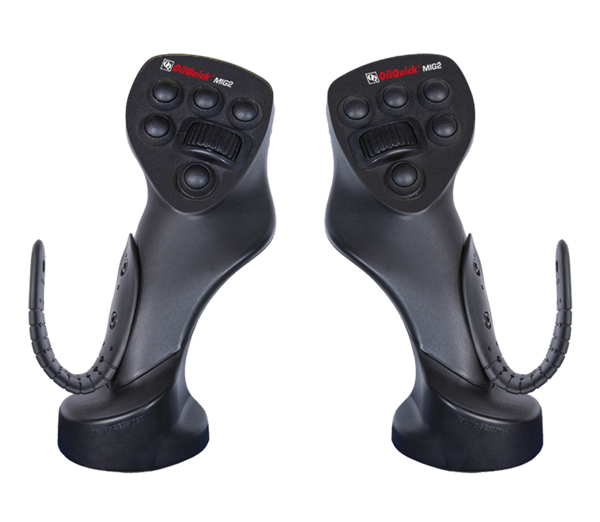 MIG2 Joysticks
MIG2 Joysticks for OQTR-E for excavators combine maximum ergonomics and functionality. The grip is developed for maximum ergonomics, without sacrificing the requirements for increased safety and more control functions.
In combination with DC2, the joystick can be operated with three rollers and seven buttons, which are doubled with two joysticks. The operator can thus work maximally efficiently and at the same time spare the body from strenuous movements and posture.
The grip contains an integrated hand support on which the hand can rest without affecting the excavating movement. The hand support is flexible and can be adjusted to different sizes of hand.
MIG2 is not only ergonomic, it also gives the operator new work possibilities. The grip's rollers are designed for the thumb, index and middle fingers In this way, the driver can combine all six rollers at the same time if necessary.