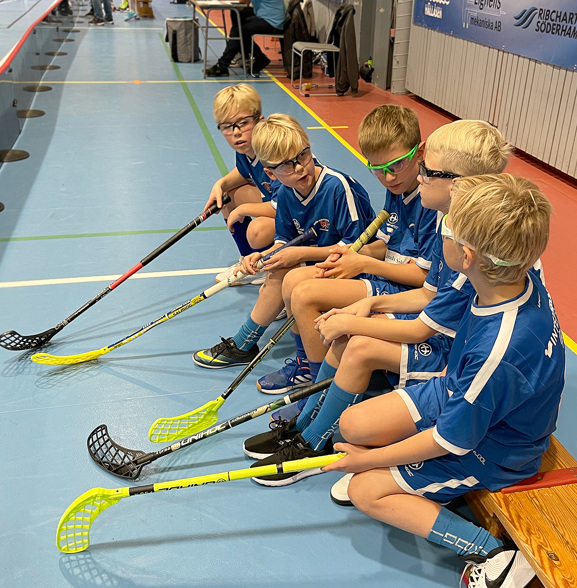 Sponsorship and charity
We do our bit and make a difference!
We believe in our home town of Hudiksvall and contribute willingly to various projects. One of our prime concerns is to help promote public health and make our town more attractive. Our efforts therefore focus on children and young people as well as local clubs. In our sponsorship activities, we aim for a broad spread and prefer to donate to projects where a larger number of people benefit.
A thriving town is important for us as a company. We are thankful to be able to live and work here and it therefore goes without saying that we are happy to participate in community projects. Together we can make Hudiksvall even better and more attractive for its inhabitants.
We have sponsorship meetings once a quarter and the application form can be found further down the page.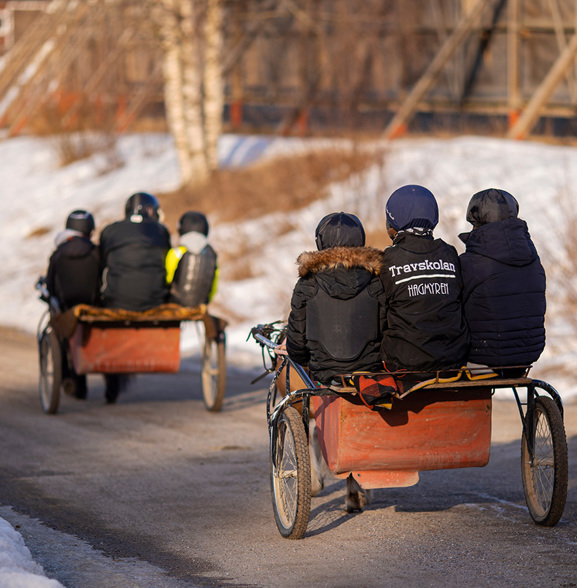 Sports and clubs give young people the opportunity to learn to assume responsibility at an early age and work together in a team. These lessons are much appreciated later in their working lives. We aim to support different sports and age groups (primarily children and young people) with our sponsorships, for example by providing admission tickets for local events. In addition, we are also involved in such charities as the Swedish childhood cancer foundation.
We are always delighted when the clubs we support lend us a hand, for example by helping out at the events we organise or with other time-consuming activities such as wrapping.
OilQuick Matter of the Heart
We want to benefit society for children and young people and entire families. Our project "Matter of the heart" is for just this!
In 2016, we started the project "Matter of the heart" as a way to facilitate the preschools' work with "green preschool" and to encourage active play. We then handed out non-toxic toys and crafts to the preschools while the school classes were given footballs, bandy clubs and goals.
In 2017, we distributed training clothes, shoes, skates, play helmets and winter toys to the municipality's schools. This is so that all children, regardless of circumstances, can participate in school sports.
In 2018, programming became part of the curriculum and we then decided to provide the schools with programming robots.
In 2019, we wanted to encourage more movement among young people and therefore distributed ping pong tables to local schools.
In 2020, we were forced to cancel due to pandemic.
In 2021, we distributed toys with a focus on activity during breaks.
In 2022, we shifted focus and invited families who did not have the opportunity to pay for this themselves a full day in Furuviksparken where everything was included.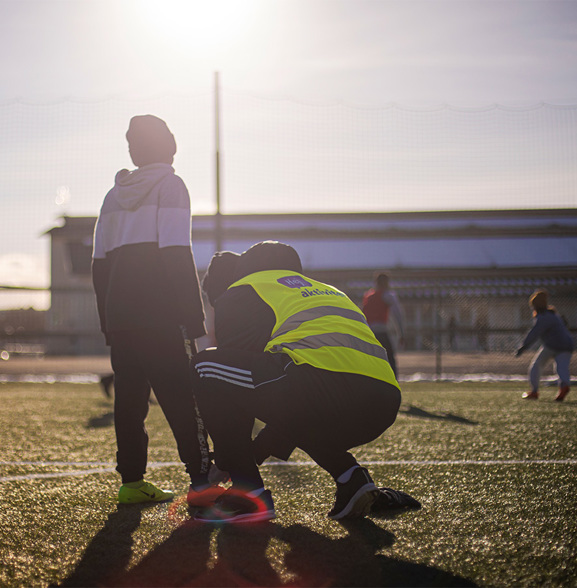 Application for sponsorship
We process applications for sponsorship four times a year. The last dates for these in 2022 are: 8/2, 10/5, 1/9, 6/12. In cases where you are granted sponsorship, you will be informed within two weeks of these dates.