What's new?
1 February 2021
OilQuick gets new logo and graphic profile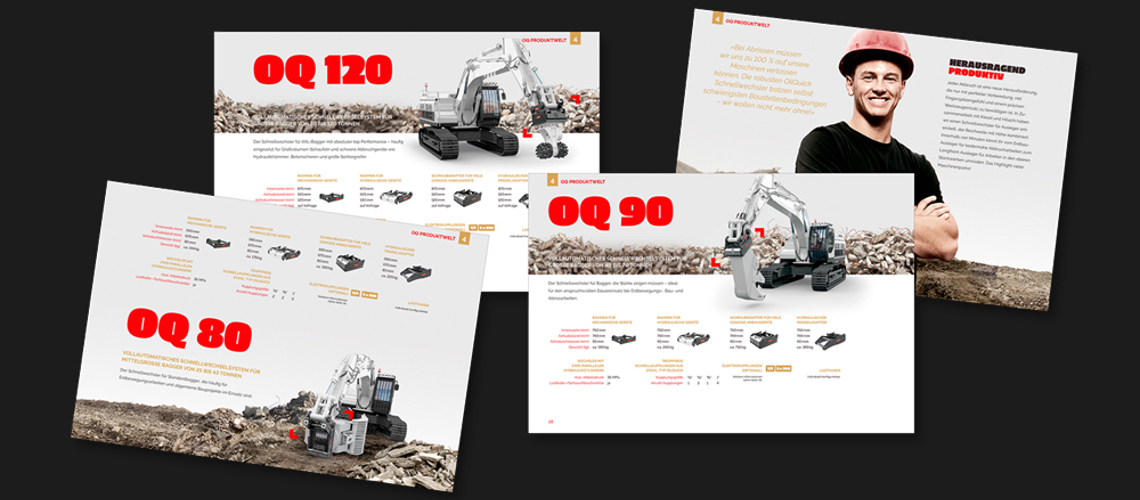 Most people in the Nordic region and rest of the world did not notice that OilQuick changed its logo and profile on the German-speaking market during the autumn. The change is now continuing on the rest of the markets.
Marketing manager Johan Lindqvist:
"The reason for this test was that we wanted to see how the market reacted. But as predicted, it was well received. All reactions were positive and now the change is continuing on other markets all around the world".
Johan continuous: "The old logo has been around for a long time and we thought that it was time to have a refresh and get a common design language for all our markets. The new profile is contemporary and the logo's minimalistic geometric shapes represent OilQuick's modern, innovative attitude very well. It also conveys our product's stable and high quality position, without being too frilly".
OilQuick is currently working on a new website and replacing all other marketing material etc. The logo and the new profile will be successively rolled out worldwide during Q1 2021.